An assignment clause governs whether and when a party can transfer the contract to someone else. Often, it covers what happens in a change of control: whether a party can assign the contract to its buyer if it gets merged into a company or completely bought out. But that doesn't make it a change of control clause. Change of control terms don't address assignment. They say whether a party can terminate if the other party goes through a merger or other change of control. And they sometimes address other change of control consequences.
Don't confuse the two. In a contract about software or other IT, you should think through the issues raised by each. (Also, don't confuse assignment of contracts with assignment of IP.)

Assignment
Here's an assignment clause:
Assignment. Neither party may assign this Agreement or any of its rights or obligations hereunder without the other's express written consent, except that either party may assign this Agreement to the surviving party in a merger of that party into another entity or in an acquisition of all or substantially all its assets. No assignment becomes effective unless and until the assignee agrees in writing to be bound by all the assigning party's obligations in this Agreement. Except to the extent forbidden in this Section __, this Agreement will be binding upon and inure to the benefit of the parties' respective successors and assigns.
As you can see, that clause says no assignment is allowed, with one exception:
Assignment to Surviving Entity in M&A: Under the clause above, a party can assign the contract to its buyer — the "surviving entity" — if it gets merged into another company or otherwise bought — in other words, if it ceases to exist through an M&A deal (or becomes an irrelevant shell company).
Consider the following additional issues for assignment clauses:
Assignment to Affiliates: Can a party assign the contract to its sister companies, parents, and/or subs — a.k.a. its "Affiliates"?
Assignment to Divested Entities: If a party spins off its key department or other business unit involved in the contract, can it assign the contract to that spun-off company — a.k.a. the "divested entity"? That's particularly important in technology outsourcing deals and similar contracts. They often leave a customer department highly dependent on the provider's services. If the customer can't assign the contract to the divested entity, the spin-off won't work; the new/divested company won't be viable.
Assignment to Competitors: If a party does get any assignment rights, can it assign to the other party's competitors? (If so, you've got to define "Competitor," since the word alone can refer to almost any company.)
All Assignments or None: The contract should usually say something about assignments. Otherwise, the law might allow all assignments. (Check your jurisdiction.) If so, your contracting partner could assign your agreement to someone totally unacceptable. (Most likely, though, your contracting partner would remain liable.) If none of the assignments suggested above fits, forbid all assignments.
Change of Control
Here's a change of control clause:
Change of Control. If a party undergoes a Change of Control, the other party may terminate this Agreement on 30 days' written notice. ("Change of Control" means a transaction or series of transactions by which more than 50% of the outstanding shares of the target company or beneficial ownership thereof are acquired within a 1-year period, other than by a person or entity that owned or had beneficial ownership of more than 50% of such outstanding shares before the close of such transactions(s).)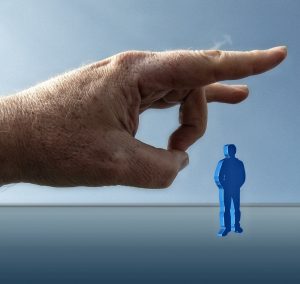 The terms above do one thing.
Termination on Change of Control: A party can terminate if controlling ownership of the other party changes hands.
Change of control and assignment terms actually address opposite ownership changes. If an assignment clause addresses change of control, it says what happens if a party goes through an M&A deal and no longer exists (or becomes a shell company). A change of control clause, on the other hand, matters when the party subject to M&A does still exist. That party just has new owners (shareholders, etc.).
Consider the following additional issues for change of control clauses:
Smaller Change of Ownership: The clause above defines "Change of Control" as any 50%-plus ownership shift. Does that set the bar too high? Should a 25% change authorize termination by the other party, or even less? In public companies and some private ones, new bosses can take control by acquiring far less than half the stock.
No Right to Terminate: Should a change of control give any right to terminate, and if so, why? (Keep in mind, all that's changed is the party's owners — possibly irrelevant shareholders.)
Divested Entity Rights: What if, again, a party spins off the department or business until involved in the deal? If that party can't assign the contract to the divested entity, per the above, can it at least "sublicense" its rights to products or service, if it's the customer? Or can it subcontract its performance obligations to the divested entity, if it's the provider? Or maybe the contract should require that the other party sign an identical contract with the divested entity, at least for a short term.
---
Some of this text comes from the 3rd edition of The Tech Contracts Handbook, available to order (and review) from Amazon here, or purchase directly from its publisher, the American Bar Association, here.
Want to do tech contracts better, faster, and with more confidence? Check out our training offerings here: https://www.techcontracts.com/training/. Tech Contracts Academy has options to fit every need and schedule: Comprehensive Tech Contracts Master Classes™ (four on-line classes, two hours each), topical webinars (typically about an hour), customized in-house training (for just your team). David Tollen is the founder of Tech Contracts Academy and our primary trainer. An attorney and also the founder of Sycamore Legal, P.C., a boutique IT, IP, and privacy law firm in the San Francisco Bay Area, he also serves as an expert witness in litigation about software licenses, cloud computing agreements, and other IT contracts.
© 2020, 2022 by Tech Contracts Academy, LLC. All rights reserved.
Thank you to Pixabay.com for great, free stock images!