TRAINING YOU WON'T FIND ANYWHERE ELSE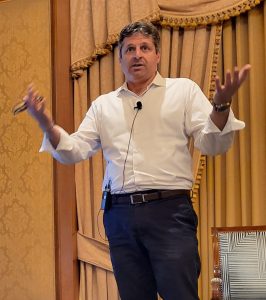 Writing and negotiating software and cloud computing contracts can be slow, risky, and intimidating, and few professionals receive effective formal training. We built Tech Contracts Academy® to bring confidence and expertise to you and to your deals. From single topic webinars to comprehensive Master Classes™ and customized in-house training, we have options to fit every need and schedule. Founded by David Tollen, one of the industry's leading authorities on software licensing and cloud computing agreements, Tech Contracts Academy® offers training, tools, and expertise to help you do tech contracts better, faster, and with more confidence.
Tech Contracts Academy® offers:
David W. Tollen teaches all our programs. David is the author of The Tech Contracts Handbook and one of the nation's foremost authorities on IT contracts. He is an experienced teacher — including at U.C. Berkeley Law School — and well-known for simplifying complex topics, for both lawyers and business people. (You can see his biography here, with descriptions of many prior presentations).
You won't get this sort of training anywhere else. Tech Contracts Academy® programs help you understand what's at stake in tech contract negotiations, giving you: 
An accelerated process and results

Better contracts with less risk

The confidence that only comes from knowledge

CLE: As of July 2022, we are approved as a Multiple Activity CLE Provider in the State of California.  If your jurisdiction is not listed for a program you are interested in, please check with your governing body; credit may be available via reciprocity or self-submission. For more information about CLE please click here.