Today, we updated one of Tech Contract Academy's key sample contract forms: the Hybrid Cloud Agreement with Professional Services. It's available to you, along with the rest of our forms, at the Contracts Page.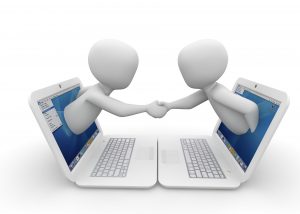 This is the first update based on best practices and changes featured in the third edition of David Tollen's book, The Tech Contracts Handbook (ABA Publishing, 2021).
The Hybrid Cloud form is for cloud services companies, particularly SaaS, particularly if they provide add-on software for on-premise use and/or and professional services, alongside their main offering. Today's key edits are:
Updated data management terms, including provider-friendly provisions addressing the California Consumer Privacy Act (CCPA);
A revised injunctions clause, with new language meant to maximize chances of getting an injunction; and
Improved warranty disclaimers.
This is just the start, so stay tuned — and watch for blog posts addressing these and other topics.
Want to do tech contracts better, faster, and with more confidence? Check out our training offerings here: https://www.techcontracts.com/training/. Tech Contracts Academy has options to fit every need and schedule: Comprehensive Tech Contracts Master Classes™ (four on-line classes, two hours each), topical webinars (typically about an hour), customized in-house training (for just your team). David Tollen is the founder of Tech Contracts Academy and our primary trainer. An attorney and also the founder of Sycamore Legal, P.C., a boutique IT, IP, and privacy law firm in the San Francisco Bay Area, he also serves as an expert witness in litigation about software licenses, cloud computing agreements, and other IT contracts.
And, consider also the 3rd edition of David Tollen's best-seller, The Tech Contracts Handbook, available to order (and review) from Amazon here, or purchase directly from its publisher, the American Bar Association, here.
© 2020, 2022 Tech Contracts Academy® LLC