Today, we updated one of Tech Contract Academy's key sample contract forms: the Hybrid Cloud Agreement with Professional Services. It's available to you, along with the rest of our forms, at the Contracts Page.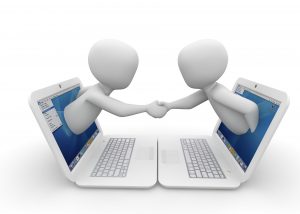 This is the first of a series of updates based on new best practices and changes in the law, to be featured in the third edition of David Tollen's book: The Tech Contracts Handbook. ABA Publishing won't release the third edition until late 2020 or early 2021, but with the manuscript done (and in peer reviewers' hands), we can share some of the new language now.
The Hybrid Cloud form is for cloud services companies, particularly SaaS, particularly if they provide add-on software for on-premise use and/or and professional services, alongside their main offering. Today's key edits are:
Updated data management terms, including provider-friendly provisions addressing the California Consumer Privacy Act (CCPA);
A revised injunctions clause, with new language meant to maximize chances of getting an injunction; and
Improved warranty disclaimers.
This is just the start, so stay tuned — and watch for blog posts addressing these and other topics.
The current edition of The Tech Contracts Handbook is still in wide use and effective — and it remains a bestseller! We're just always improving. The same goes for our David's new e-book, The Tech Indemnities Pocket Guide, which was written and published this year. You can get both books at Amazon and other retailers.