[Things don't stand still in the world of data privacy. We hope to provide an update re US State law developments (of which there are many). Meanwhile, for developments across the pond, check out these short blogs: Spring Cleaning: Fix Contract Terms for Data Transfers From The UK; The Clock is Ticking: Are Your Contract Terms Out-of-Date for Transfers of Personal Data Subject to the GDPR?; Third Time Lucky? Personal Data Transfers between the U.S., EU, UK; Draft EU "Adequacy Decision" for Data Transfers to U.S. Now What?]
If you're feeling a creeping sense of panic about drafting compliant privacy terms, relax. You're still sane, and you're in good company. We are, in fact, seeing continuous change in state privacy laws, creating overlapping and potentially conflicting obligations. You might be tempted just to add the following to all IT contracts: "Each party shall comply with all applicable laws governing privacy and personally identifiable information, including state, federal, and foreign laws." That's actually not a terrible idea, but sadly, it's probably not enough to ensure adequate contracts. A better strategy might be to picket the office of your U.S. Senator or Representative and refuse to leave until Congress enacts a clear, simple, preemptive federal privacy statute.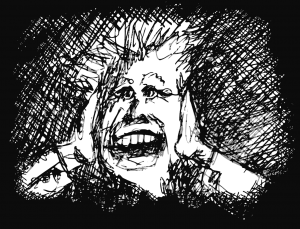 We're going to offer suggestions soon on contract terms addressing this year's crop of new state privacy laws. In the meantime, here's a quick update on recent developments:
David Tollen is the author of The Tech Contracts Handbook, the American Bar Association's bestseller on IT agreements, as well as a lecturer at U.C. Berkeley Law School. He is an attorney and the founder of Sycamore Legal, P.C., a boutique IT, IP, and privacy law firm in San Francisco. His practice focuses on software licenses, cloud computing agreements, and privacy. And he serves as an expert witness in litigation about those same topics. Finally, David is the founder of Tech Contracts Academy and our primary trainer.
© 2019 by Tech Contracts Academy, LLC. All rights reserved.
Thank you to Pixabay.com for great, free stock photos!