David Tollen, founder of Tech Contracts Academy™, serves as an expert consultant and witness in litigation related to software licenses and other information technology contracts. He addresses industry custom and practice surrounding a variety of contracts and business relationships, including software-as-a-service (SaaS) and other cloud computing contracts, IT professional services, e-commerce, data licensing, and data privacy.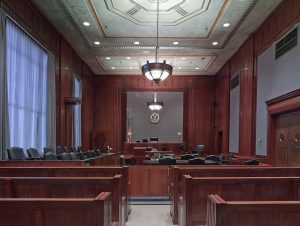 Mr. Tollen offers credibility to the litigation process as a trainer of attorneys and businesspeople on IT contracting issues, as a Silicon Valley veteran, and as the author of the American Bar Association's bestseller, The Tech Contracts Handbook, Cloud Computing Agreements, Software Licenses, and other IT Contracts, for Lawyers and Businesspeople (ABA Publishing 2015). He also writes and speaks frequently on IT and IP law. (Please click here for a list of articles and speeches, as well as for further biographical information.) Finally, Mr. Tollen began his career litigating technology and intellectual property cases, so he has an unusual understanding of the process.
Many patent licensing experts testify about software contracts — and neither they nor their clients realize that patent and software licensing are separate fields. David Tollen is not a patent licensor branching out into another field. His practice, book, and trainings cover software licenses — as well as cloud computing agreements and other software contracts — and that is his area of expertise.
For expert witness engagements, please contact us through the Contact page or call David Tollen at 415-278-0950, extension 1.