Are you looking to expand your information technology contracting knowledge? We offer webinars and Master Classes: Our July 26 webinar focuses on key liability terms; our September 22 webinar focuses on the heavily negotiated and often understood indemnities clause. And, our Tech Contracts Master Classes™ return this fall with two new on-line series – one, a smaller, intimate group running from Sept. 13-Oct. 4; the other, our standard format running from Oct. 26-Nov. 16. Our four Master Classes prepare you to negotiate contracts about software and cloud services. All programs include live Q&A with our presenter, David Tollen, access to recordings, copies of the slides, and certificates of attendance.  
July 26 Webinar: Key Liability Terms
Topics for this one hour webinar, Key Liability Terms in Tech Contracts, include:
Warranties
Limits of liability
Indemnities
Vendor liability for 3rd parties
Liquidated damages
Registration for our webinars includes a copy of the slides, a certificate of attendance, and on-line access to the recording (upon request, for two week window following webinar). Live Q&A (based on written questions).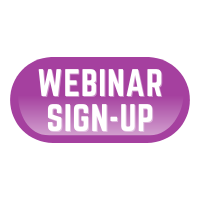 Fall Training Offerings:
Webinar: The Indeminar (September 22)
In this 90 minute webinar, take a deep dive with David Tollen into heavily negotiated, often misunderstood indemnities clauses. Register here.
Tech Contracts Master Classes: Sept. 13-Oct. 4, & Oct. 26-Nov. 16
We offer two series of Tech Contracts Master Classes™ this fall – one in Sept./Oct. (Tuesdays), another in Oct./Nov. (Wednesdays).  The content and discounted series pricing are the same, but the Sept./Oct. series is capacity limited (to 23) and our presenter will address questions presented verbally as well as in writing. The Sept./Oct. classes may be taken only as the full series, but the Oct./Nov. classes may be taken individually. (But enrolling in all four in a series provides a 10+% discount). Enrollment also includes a 35% discount on The Tech Contracts Handbook (when purchased directly from its publisher, the ABA). Enroll here.
Recordings. Miss a class, or want to revisit content afterward? Access to recordings will be available upon request for a limited period following each program.
CLE. Click here to see jurisdiction(s) for which continuing legal education (CLE) credit may have been approved for our programs, or for which an application may be pending. Where CLE credit is available, it is for general, not specialty/subfield credits (i.e., not ethics). If your jurisdiction is not listed: Jurisdictions (and professions) differ as to whether students may apply individually for continuing education credit, and what is required. Among the resources available are the program's slides and our presenter's biography (https://www.techcontracts.com/david-w-tollen/).
Group Discounts. Register 5 or more from the same company for the same program and receive 15% off webinars, and 10% off a Master Class series (after the 10+% series discount). Contact info@techcontracts.com for a discount code. (Only one discount code may be used per registration).
Follow us, and be among the first to know about programs, including free LinkedIn Live conversations:
Our presenter. David Tollen founded Tech Contracts Academy® LLC. An attorney, instructor at U.C. Berkeley Law School, and expert witness, he also authored the American Bar Association's perennial bestseller (our recommended reading), The Tech Contracts Handbook. It is available from Amazon here, and other retailers.
Tech Contracts Academy® is a professional training company, created to bring confidence and expertise to professionals responsible for technology contracts. It provides public and in-house training on drafting and negotiating IT agreements.
Our programs provide general education, not legal advice. This communication is not, and our programs are not, advertising to provide legal services.