Our next series of Tech Contracts Master Classes™ begins Thursday, April 14th. Don't wait – enrollment is available now.
Eager to hone your skills in negotiating and evaluating software and cloud services contracts? These four on-line Master Classes are for attorneys and business people.
All programs include live Q&A with David Tollen, one of the industry's leading authorities, copies of the slides, and certificates of completion. And enrollment in Master Classes includes a 35% discount on The Tech Contracts Handbook (when purchased directly from its publisher, the American Bar Association). 
Tech Contracts Master Classes: April 14 – May 5
Prime Clauses (April 14): License, subscription, IP transfer, payment (2 hours)
General Clauses (April 21): Data management, SLAs, confidentiality (2 hours)
Key Liability Terms (April 28): Indemnities, warranties, limits of liability (1 3/4 hours)
End-Game and Special Clauses (May 5):Disputes, termination, special terms, OSS (2 hours)
Classes are available individually. But receive a 10% discount if you enroll in the full series.
Upcoming Webinar: Data Privacy Terms in Tech Contracts
Puzzled about data privacy terms in tech contracts?
Join us on April 19.
In our next one hour webinar, David Tollen and Kathy O'Sullivan (CIPP/US, IAPP) will discuss:
Data privacy terms to consider even if not required by law for your transaction
Contract terms for certain transactions (for example, under the CCPA; GDPR's 2021 cross-border SCCs)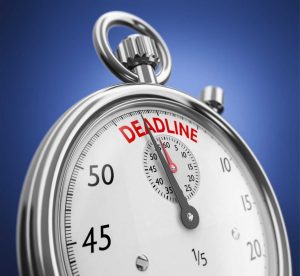 Recordings. Miss a class, or want to revisit content afterward? Access to recordings will be available. 
Group Discounts. Register 5 or more for the same programs(s), from the same company, for group discounts: 15% off any webinar; 10% off the Master Class series. Contact info@techcontracts.com for a discount code. (Only one discount code may be used per registration. However, the group discount may be applied after the Master Class series discount). 
Please follow us! Be among the first to know about programs, including free LinkedIn Live conversations:
Our presenter: David Tollen founded Tech Contracts Academy® LLC. David is an attorney, instructor at U.C. Berkeley Law School, and expert witness. And, he's the author of the American Bar Association's perennial bestseller (our recommended reading), The Tech Contracts Handbook. It is available from Amazon here, and other retailers.
Tech Contracts Academy® is a professional training company, created to bring confidence and expertise to professionals responsible for technology contracts. It provides public and in-house training on drafting and negotiating IT agreements.
Looking for training for just your team? More information is available here (or contact us at 628-246-2959, info@techcontracts.com) about customized, in-house group training options (including Tech Contracts Master Classes).
Our programs provide general education, not legal advice. This communication is not, and our programs are not, advertising to provide legal services.