We're pleased to announce a NEW webinar on December 7, Top 10 Worries for Vendors in IT Contracts. This is an in-demand topic – from the vendor point of view.  Our Master Class series continues, November 17th. Both taught by industry-leader David Tollen, with live Q&A.
New! December 7 Webinar: Top 10 Worries for Vendors in IT Contracts: Getting the Terms You Need, Even From Big Customers
A lot of contract training focuses on the customers' needs. We teach both parties, but once in a while, we focus on the needs of just one side. In this webinar, we will address key concerns for vendors in contracts about software and cloud computing.
Topics:
What to do with customer paper (form contracts)
SoW drafting: scope-creep, and task/outcome-driven drafting
Amending online contracts, the right way
Negotiating SLA terms
The many exceptions to the limit of liability
Indemnification — for everything
The nightmare behind certain indemnities
And more.
Master Class Highlight: Key Liability Terms
On November 17th, our Tech Contracts Master Class is Key Liability Terms: Indemnities, Warranties, and Limits of Liability.
We take a deep dive on key liability terms including those listed below. It will run for one hour and forty five minutes, including Q&A.
Topics:
1. Warranties
2. Indemnities
3. Provider liability for 3rd parties
4. Limits of liability
5. Liquidated damages
For information about our other Master Classes, click here. 
Looking ahead to 2022? Our next Master Class series begins in January.
Got a group? 5 or more registrants for the same programs(s) from the same company are eligible for a 15% discount on any webinar, and a 10% discount on a Master Class series (after the automatic 10% series discount). Contact info@techcontracts.com for a discount code. (Only one discount code may be used per registration). 
All registrations (Master Classes and webinars) include access to recordings, slides, and a certificate. Enroll in any Master Class and additionally receive a 35% discount on the Tech Contracts Handbook (purchased from publisher, ABA).
We hope you will join us.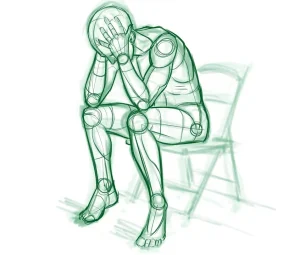 Click here for information about continuing legal education credit (CLE) for our programs.
We urge you to follow us on LinkedIn and be among the first to know about all our programs, including free LinkedIn Live discussions:
Our presenter: All programs include live Q&A with David Tollen, one of the industry's leading authorities. David founded Tech Contracts Academy® LLC, which provides in-house and public training on drafting and negotiating IT agreements. David is an attorney, instructor at U.C. Berkeley Law School, expert witness, and author of the American Bar Association's perennial bestseller (our recommended reading), The Tech Contracts Handbook: Cloud Computing Agreements, Software Licenses, and Other IT Contracts for Lawyers and Businesspeople (ABA Publishing; 3rd ed. 2021), available from Amazon here (and other retailers). We welcome your Amazon reviews.
Tech Contracts Academy® is a professional training company, created to bring confidence and expertise to professionals responsible for technology contracts. More information is available here (or contact us at 628-246-2959, info@techcontracts.com) about customized, in-house group training options, for just your team.
Our programs provide general education, not legal advice. This communication is not, and our programs are not, advertising to provide legal services.