Our Tech Contracts Master Class™ series is off to a great start. Join us for the 2nd of the four Master Classes (General Clauses) on October 12. (Missed the first Master Class? It will be available again on November 3). Our next webinar is on October 20 (Key Liability Terms in IT Contracts). All programs include live Q&A with David Tollen. 
Master Class Highlight: General Clauses
On October 12, our Master Class is General Clauses: Data Management, SLAs, Confidentiality, and other General Clauses. 
Topics: Technical specifications, SLAs, business continuity and disaster recovery, services descriptions, delivery/acceptance/rejection, nondisclosure, and data clauses – privacy and security laws, defining/owning/licensing/using data, data location/access/deletion/e-discovery, data security, audits and testing, data incidents, and provider-friendly data terms.
For information about our other Master Classes, click here. 
Upcoming Webinars 
Our topical webinars run from 11 a.m. – 12 PM (Pacific Time), plus live Q&A.
We will explore reps and warranties, indemnities, limits of liability, vendor liability for third parties, and liquidated damages.
November 9: IP Terms in Tech Contracts: Licenses, Warranties, Open Source, and More
Enroll here.
For information about future webinars, click here.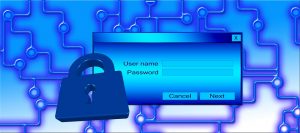 Our four on-line Master Classes cover all the essential topics in IT contracts – and include live Q&A: (1) Prime Clauses: License, subscription, IP transfer, payment; (2) General Clauses: Data management, SLAs, confidentiality, other general clauses; (3) Key Liability Terms: Including indemnities, warranties, and limits of liability; (4) End-Game and Special Clauses: Disputes, termination, special terms, OSS. 
Classes range from 1 ¾ – 2 hours. Each Master Class is repeated once per series. Available individually; enroll in all four, save 10%. Enroll 5 or more from one company in series, save an additional 10%.
Series 1 (October 5, 12, 19, 26, 2021). For October 12 Master Class, enroll here. 
Series 2 (November 3, 10, 17, December 1, 2021).  For series, enroll here.
Series 3 (January 20, 27, February 3, 10, 2022). Enroll here.
Our presenter: All programs include live Q&A with David Tollen, one of the industry's leading authorities. David founded Tech Contracts Academy® LLC, which provides in-house and public training on drafting and negotiating IT agreements. David is an attorney, U.C. Berkeley Law School instructor, expert witness, and author of the American Bar Association's perennial bestseller (our recommended reading), The Tech Contracts Handbook: Cloud Computing Agreements, Software Licenses, and Other IT Contracts for Lawyers and Businesspeople (ABA Publishing; 3rd ed. 2021). Master Classes include a 35% discount on the Tech Contracts Handbook (purchased from the ABA). 
CLE: See here for the latest information about continuing legal education credits. Some programs (Master Classes, Key Liability Terms webinar) are already approved in certain jurisdictions. And we frequently add offerings.
Please follow us on LinkedIn: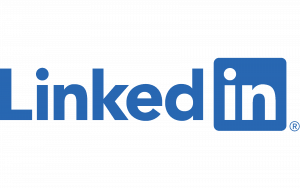 Tech Contracts Academy® is a professional training company, bringing confidence and expertise to professionals responsible for technology contracts. More information is available here (or via 628-246-2959, info@techcontracts.com) about customized group training options, for just your team. Our programs provide general education, not legal advice. This communication is not, and our programs are not, advertising to provide legal services.