Training budget left for 2021? Planning for 2022? Consider our high-value offerings, and build your tech contracting expertise:
Next Webinars
11-12 PM Pacific Time, plus live Q&A afterward.
Key Liability Terms in IT Contracts:

10/20/2021. Enroll here.
IP Terms in Tech Contracts: Licenses, Warranties, Open Source, and More

: 11/9/2021. Enroll here.
Future webinar information here.
In-House Training
Training (conveniently via distance learning) available for just your team. A variety of topics, including Master Classes. We can customize for your organization's needs and interests. More information here. Contact us at 628-246-2959 or info@techcontracts.com.
Inaugural Master Class™ Series Starts October 5 
In four classes, cover all the essential topics in IT contracts: 
Available individually. Enroll in all four in a series and save 10%.
First Series (October 5, 12, 19, 26, 2021): Enroll here.
Second Series (November 3, 10, 17, December 1, 2021): Enroll here. 
Third Series (January 20, 27, February 3, 10, 2022). Enroll here.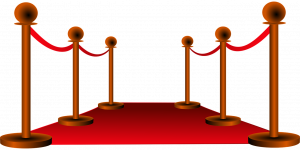 Our presenter: All programs include live Q&A with David Tollen, one of the industry's leading authorities. David founded Tech Contracts Academy® LLC, which provides in-house and public training on drafting and negotiating IT agreements. David is an attorney, instructor at U.C. Berkeley Law School, expert witness, and author of the American Bar Association's perennial bestseller (our recommended reading), The Tech Contracts Handbook: Cloud Computing Agreements, Software Licenses, and Other IT Contracts for Lawyers and Businesspeople (ABA Publishing; 3rd ed. 2021), available from Amazon here (and other retailers). We welcome your Amazon reviews.
CLE: See here for the latest. Some programs (Master Classes, Key Liability Terms webinar) are already approved in certain jurisdictions. We frequently add offerings.
Interested in our programs? Please follow us on LinkedIn:
See here for free Tech Contracts Academy LinkedIn Live discussion on 9/16/2021 about IP Terms in Tech Contracts.
Tech Contracts Academy® is a professional training company, created to bring confidence and expertise to professionals responsible for technology contracts. Its programs provide general education, not legal advice. This e-mail is not, and our programs are not, advertising to provide legal services.