Our upcoming live webinar will cover typical software copyright licenses, the role of patents, licensing (or the lack thereof) in SaaS/cloud, IP indemnities, IP warranties and other remedies, feedback rights, and open source software. 
The title is IP Terms in Tech Contracts: Licenses, Warranties, Open Source, and More – on 2/18/2021 at 11:00 a.m. PST. Cost is just $125, and the program lasts an hour and a half (including Q&A). You can register here.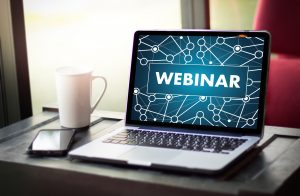 The instructor is David W. Tollen, author of the American Bar Association's bestselling manual, The Tech Contracts Handbook: Cloud Computing Agreements, Software Licenses, and Other IT Contracts for Lawyers and Businesspeople. He is also the author of The Tech Indemnities Pocket Guide, an e-book published in 2020. David is an instructor at U.C. Berkeley Law School, expert witness, lawyer, and an industry thought-leader. He founded Tech Contracts Academy® LLC (www.TechContracts.com), which provides in-house and public training on drafting and negotiating IT agreements, for businesspeople and lawyers, to give you the tools to do IT contracts better, faster, and with more confidence. 

This program will be recorded. While the recording will not be available to attendees, we are happy to provide the slides.  
We do not currently offer continuing legal education (CLE) or other continuing education credits. Tech Contracts Academy® LLC is not a law firm, and this is not an advertisement to provide legal advice. This webinar provides general education, not legal advice.