Our Dec. 3 webinar is for contract managers, procurement staff, IT staff, executives, and lawyers – anyone who negotiates or drafts IT contracts.
The Indeminar is for everyone from the most junior to the most experienced members of the contracts team. Few contract drafters really understand indemnities, but mishandling them can cost a fortune.
Invest in this short, $125 webinar and start negotiating better contract terms. The program is on 12/3/2020 from 11:00 a.m.-12:30 p.m. Pacific, including Q&A at the end. Register here: https://attendee.gotowebinar.com/register/5868263292723836431.
The full title is The Indeminar: Getting Indemnities Right in Tech Contracts. Issues covered will include:
The "Cause Problem" – little-known, thorny issues in indemnities involving losses the indemnitor caused (e.g., data indemnities);
Typical and troubling exceptions to IP indemnities;
Advantages and pitfalls of indemnities "arising out of," "related to," and "alleging" losses;
The difference between indemnities covering the indemnified party's losses and those covering 3rd party claims;
And much more.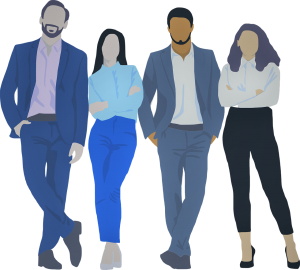 The instructor is David W. Tollen, author of the American Bar Association's 2020 e-book, The Tech Indemnities Pocket Guide.  David is an instructor at U.C. Berkeley Law School, an expert witness, a lawyer, an industry thought-leader. And he founded Tech Contracts Academy® LLC.
This program will be recorded.  While the recording will not be available to attendees, upon request we are happy to provide the slides.  We do not currently offer continuing legal education (CLE) or other continuing education credits.
Tech Contracts Academy® LLC provides in-house and public training on drafting and negotiating IT agreements, for businesspeople and lawyers. We give you the tools to do IT contracts better, faster, and with more confidence.